Compression Stocking Socks for Men
Guaranteed Safe Checkout
Description
Men's Athletic Compression Socks
Grab Control Of Your Wellbeing In Style An Excellent Compression Socks very durable with a fashionable look and variety colors available.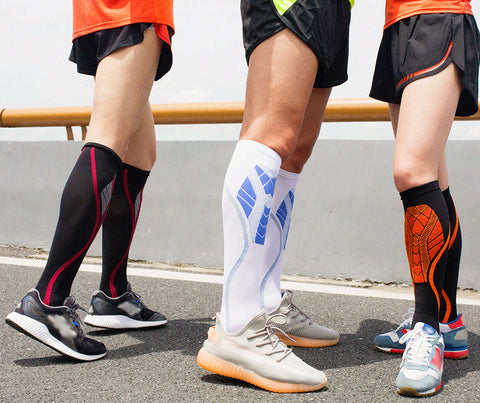 Get your legs properly geared up for work, play, and everything in between!
Unlike normal athletic socks, Compression Socks are designed with gradient compression, The perfect performance gear designed for any activity where your legs are pushed to the limit.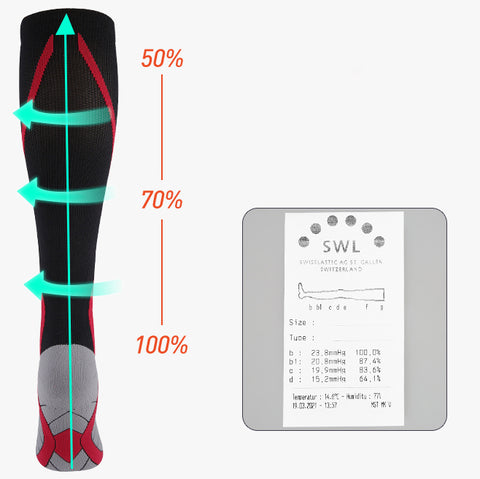 Compression Socks are engineered with the latest arch to calf compression technology, offering a targeted foot to calf muscle support unseen on lesser quality socks. The results are a boost in circulation, delivering an enhanced oxygen blood flow keeping you going harder, for longer, and recovering faster.
When you feel tired after long distance travel,daily sport activities,or suffering from Edema, Varicose Veins, Shin Splints, You will need a pair of compression socks. And then you will surprisingly find the difference of wearing it or not.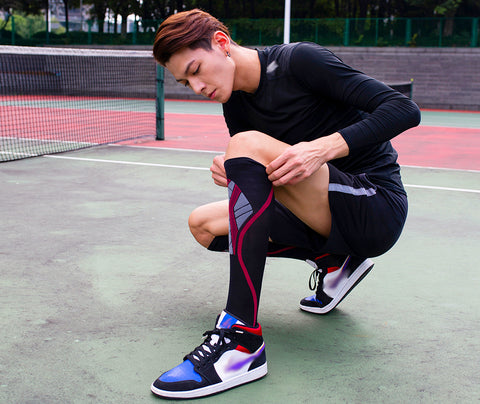 Comfortable compression socks with good breathability, elasticity. Helps reduce muscle ache in long-distance running match.Also suitable for Runners, Joggers, Basketball Player, Football Player, Cross Training, Gym Workouts, Hiking, Trekking.
Offer proper support for your foot arch, ankle, shin and calf. Help improve blood circulation while performing any indoor & outdoor sport activities.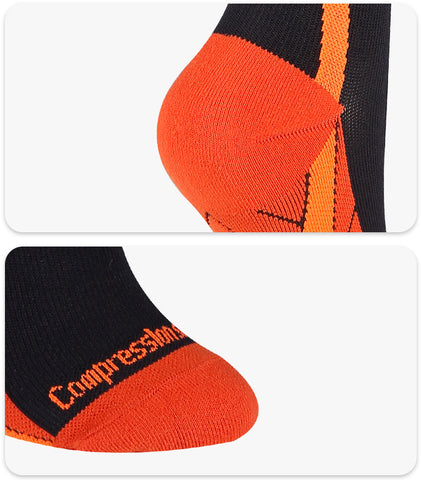 The reinforced/cushioned heel and toe support provide unmatched comfort.
Our socks are very comfortable, lightweight, and breathable so that you can wear them all day!
Compression Stocking Socks for Men