Compression Stocking Socks for Women & Men Athletic for Running Nurses Shin Splints Flight Travel
Guaranteed Safe Checkout
Description
Compression Stocking Socks for Women & Men
We found there were few styles and colors for compression socks in the past, but we know in addition to increasing circulation and relieving pain, you want more choices of styles and colors.
So we bring you 2023 new compression socks, help you become king of charming.
Unique product design, Scientific compression grade, High-quality materials.
Are your foot problems affecting the quality of your daily life?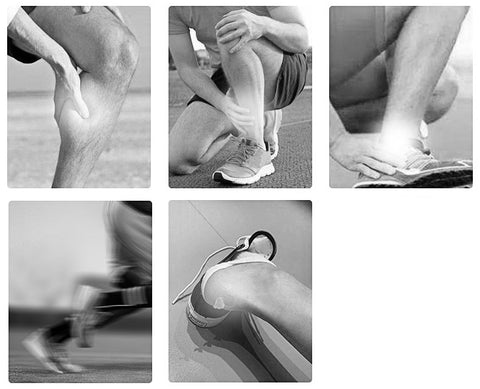 We hope our compression socks can provide support to everyone who needs it, let them enjoy life and sports without pain.
The pressure value of different parts is different, customized, massage the calf through slight pressure, accelerate blood circulation, relieve tension and fatigue.
3D kinematics design,allows greater flexibility & motion with no skin chafing or irritation.

Non-binding welt top keeps the top of the sock perfectly in place on your calf.

Designed for everyday use,mild compression,more energy while sitting & standing.
Moisture-wicking design to keep feet dry and minimizes blisters.
High Performance fabric keeps an optimal calf/foot temperature.
COMPRESSION SOCKS WITH BENEFITS:
Improving blood circulation in the legs,Prevent varicose veins.

✅ Swelling and fatigue prevention, muscle soreness reduction.

✅ Relief from pain due to plantar fasciitis and foot injuries.

✅ Offers optimal muscle support during casual everyday activities.
✅ Superior construction, provides for full range of motion and joint flexibility.
Common occupations that may benefit from compression socks:
Sports, running, hiking, fitness, biking.

Business people or office workers with desk positions that require prolonged sitting.

Frequent travelers or anyone taking a long plane flight.

Masseurs, cosmetologists, and stylists.

Teachers, warehouse, packing, or delivery occupations.

Construction workers, chefs, line workers, and restaurant serving staff.

Jobs that require you to be on your feet a lot and more!

Whether you're getting dressed for work or a weekend adventure

Or you are just that loving person wanting to show how much you care but running short of gift ideas.
Compression Stocking Socks for Women & Men Athletic for Running Nurses Shin Splints Flight Travel