Multifunctional Elephant Shaped Storage Shelf
Guaranteed Safe Checkout
Description
🐘The Elephant Shelf is the perfect addition to any room in your home, offering a unique and stylish way to display your favorite items.
These floating shelves are not just functional, but they also serve as a beautiful piece of wall decor that will enhance the look and feel of any space.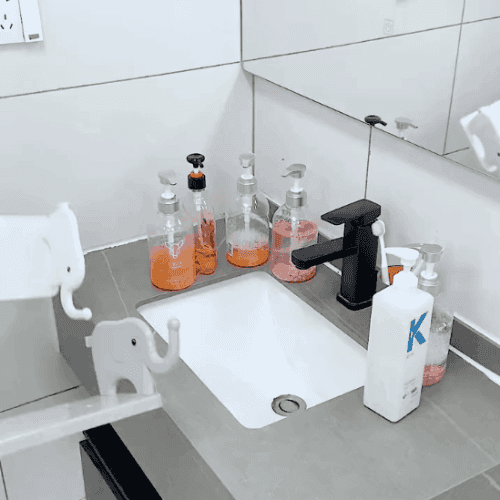 FEATURES
Unique Decorative Style: Add an artistic touch to your walls with this distinctive Elephant Shelf, perfect for displaying books, plants, or collectibles.
Floating Design: These floating shelves offer a minimalist touch to your walls, great for saving space and providing ample storage.
Durable Construction: Made from high-quality materials, these shelves can hold heavy product without sagging or warping over time.
Easy Installation & Versatile Use: Comes with all the necessary mounting hardware, designed for quick and easy installation in any room of your home or office.
Ideal Gift: Surprise your loved ones on any occasion with this unique Elephant Shelf, perfect for those who love animals, meaningful decor, or creative storage solutions.
SPECIFICATIONS
Installation method: Suction wall type
Size:
PACKAGE
1/2 x Multifunctional Elephant Shaped Storage Shelf
Multifunctional Elephant Shaped Storage Shelf