Description
This Remarkable Pot Lets You Make Crispylicious Fried Meals At Home!
Create crispy golden goodness and fry sumptuous fried meals at home with this amazing Non-stick Frying Pot!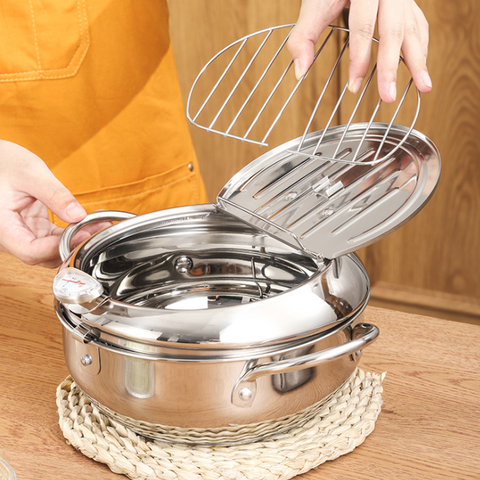 FEATURES
🍟 This amazing stainless steel frying pot comes with a spacious interior that lets you easily create batches of crispy fried goodness!
🍟 It even comes with its own built-in oil strainer that allows you to easily get rid of excess oil right off the pot!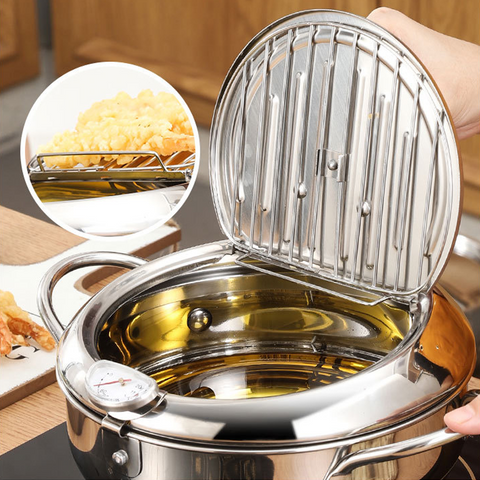 🍟 It's an amazing deep fryer for professionals and amateurs alike!
🍟 Get the frying convenience that you've always dreamt of with the amazing all-in-one Non-stick Frying Pot!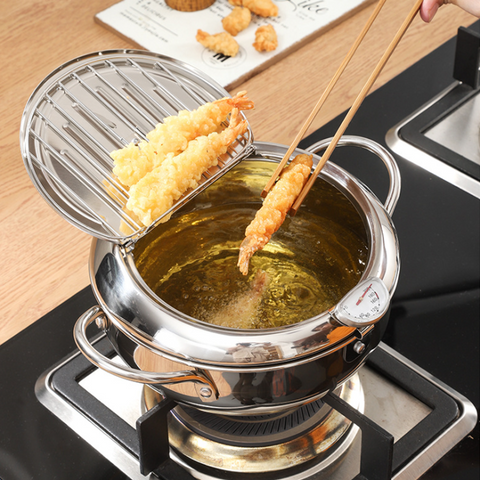 🍟 Made with a thickened bottom base to provide you with an amazing long-lasting durability that you can rely on!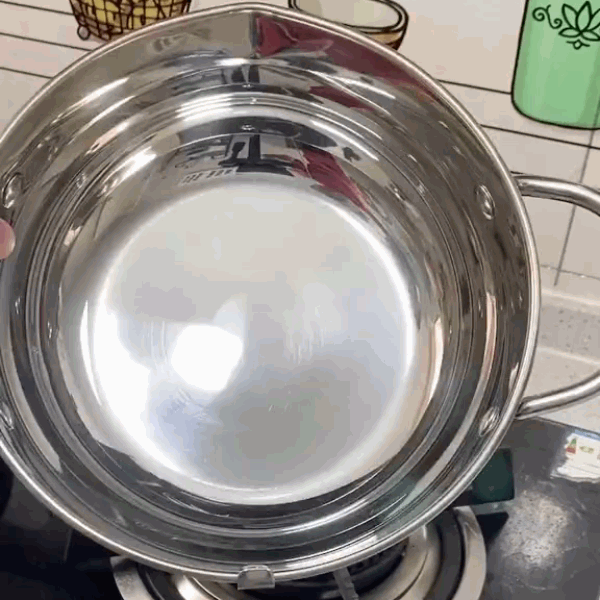 HOW TO USE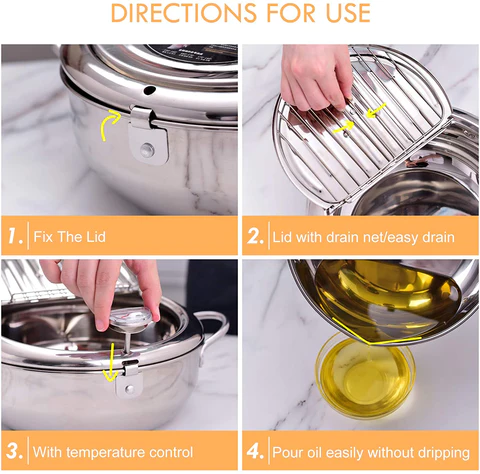 Reference Temperature for Frying Food:
150°C-160°C French fries, pumpkin pie, fried potatoes, fried eggplant
160°C-170°C Fried sweet potato, fried lotus root, croquette, tonkatsu
170°C-180°C Fried squid, fish and shrimp, chicken nuggets, crackers
SPECIFICATIONS
Material: Stainless steel

Weight: 1kg/2.2lb

Size: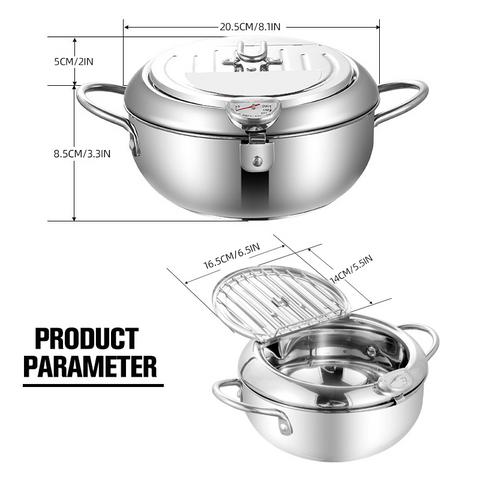 PACKAGE