Regular price
$25.00 USD
Sale price
$12.95 USD
Unit price
per
Sale
Sold out
Our toe separator gently corrects and restores the natural shape of toes and feet.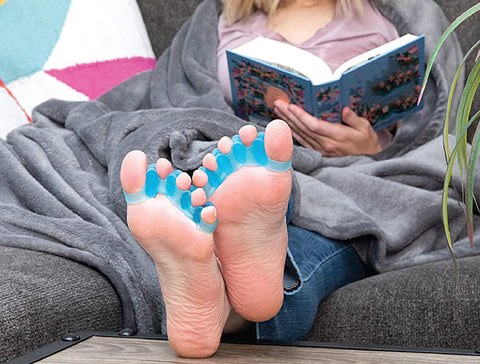 Get Your Toes Back To Their Healthy Position!

When hammertoes and bunions make their appearance, it can be a very painful experience.

Why bunions need attention?
You aren't alone in this! - 1 in 3 women suffers from a hallux valgus (bunion) symptom.

Are your toes getting more and more misaligned? Toes misalignment can lead to severe feet issues as this can even affect the whole lower body and generate knees, hips, or even back pains!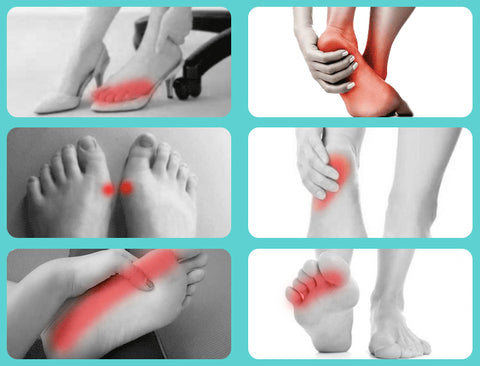 You dread having to climb those long sets of stairs, with every step sending you a shock of pain from your feet through your whole body.

If you've tried other products for bunions or toe pain with little success, we understand!

If constant pain and discomfort control your days, our toe spreaders may be the solution for you!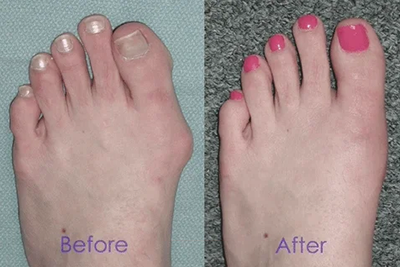 Natural way - No More Pain
Pain Relief: This gentle toe spreader offers pain relief through toe stretching, without medication for bunions, hammer toe, claw toes, corns, and cramping. Naturally stretch your feet after a long day of work.
Gentle Correction: buckled-up feet, overlapping toes, and even bunions and hammertoe can be caused by restrictive footwear and years of walking poorly. Start reversing years of damage caused to your toes from your restrictive footwear, in a safe and natural way.

Active-Wear Design: Can be used at night, while watching TV, while practicing yoga, and even in wide-toed athletic shoes for running. Extended wear brace can be worn with socks and many shoe styles.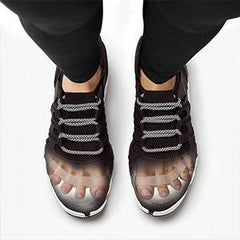 For Everyone: Podiatrist recommended toe correctors designed for men and women to reverse toe damage. Great for athletes, yoga enthusiast, rehab patients, high heels and tight shoe wearers! Revitalize tired feet.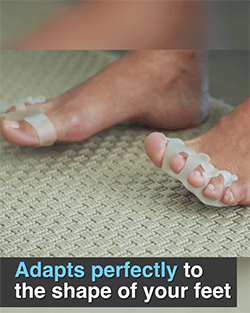 High-quality material: It made of durable, soft and stretchable medical-grade gel, comfortable and safe.
It's time to act ...
When beginning, wearing them daily 20 minutes and slowly increasing daily 5 minutes until you get used to it the pressure.

Once you adapt to the pressure and feel comfortable with them, you can wear them the whole day until bunions are corrected. Be gentle and take it slowly with your toes.

Usage:
It can be reused and easy to clean with water or soap.
If it becomes sticky after cleaning, you can add baby powder or talcum powder.
Air dry naturally or by paper, not the sun.

Packaging Includes
1 x Toe Corrector (Each order comes in 2 pcs or 1 Pair)


Share
View full details