Custom Diamond Painting Kit - Full Drill | Personalized Diamond Art
Description
Custom Diamond Painting Kit
Turn your favorite photo into a Diamond Painting! 🎁 Each Custom Diamond Painting is unique.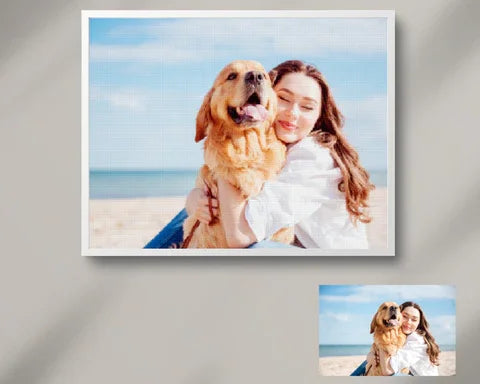 Upload your photo, we will take care of the rest!
* Please upload your photo when ordering * (or You Can Email it to us)
Our Custom Kit Includes Everything You Need To Complete Your Diamond Painting:
✓ Canvas x 1, Diamonds, Tray x 1, Applicator x 1, Wax x 1
💎 Custom Diamond Painting does not require any foundation, and you can start painting your diamond art after opening the kit package.
❤️ FREE PHOTO ENHANCEMENTS: Our team of expert designers carefully crops and color corrects your photo to make sure your Diamond Painting canvas is picture-perfect.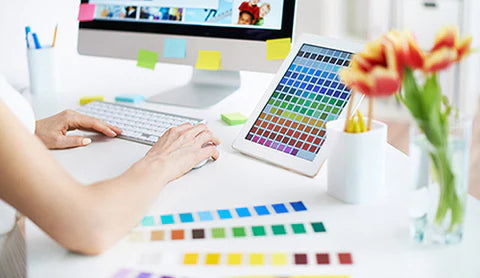 ❤️ Basic Cropping & Framing: We will make sure the subject of your photo are the focus of your diamond painting.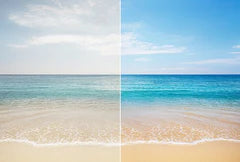 Brightness & Contrast Adjustments: Our goal here is to make sure your diamond painting is bright, detailed, and full of wonderful colors.
⭐ Please select the appropriate size according to the picture ⭐

Choose a larger size (at least 50cm across) to guarantee the best result. Smaller canvases may appear pixelated.
✅ If photo is square, please choose - 30x30, 40x40, 50x50, 60x60
✅ If photo is a relatively short rectangle, you can choose - 30x40, 40x50, 50x60
✅ If photo is a relatively long rectangle, you can choose - 40x60, 50x70, 60x80
Just remember, the larger the size of the painting, the more detailed it will be!
NOTE: Custom Diamond Painting are our most popular painting, please allow 4-6 weeks for delivery.
We are unable to offer a refund on custom kits more than 2 hours after orders are placed. Once we begin the process of creating your custom diamond painting (2 hours after order), we are unable to stop the order.
What Makes WeLuckyMeet Different?
Most importantly - We are the only custom diamond painting company with own factory and American workers!
Help Center
Bulk order: support@weluckymeet.com
Custom Diamond Painting Kit - Full Drill | Personalized Diamond Art
Choose Your Size and Shape
Choose from 10 different sizes and whether you want square or round diamonds.
Upload Your Photo
Choose your memorable photo that you want to turn into a diamond painting.
Place Your Order
Leave the rest to us! Fast Worldwide Express Shipping.
The Result?
💎 Visually Dazzling, Mosaic Diamond Artworks That Sparkle, Shimmer and Shine 💎
⭐⭐⭐⭐⭐
"Exceptional quality and service! Fun paint by number is by far the best custom diamond art company. Amazing experience from start to finish. If you haven't tried funpaintbynumber yet, don't delay—order now!"
- JD Sendlbeck
⭐⭐⭐⭐⭐
"Positano, Italy (the most memorable vacation we've been on). We decided to take a chance on funpaintbynumber to paint one of our favorite landscape photos from our vacation. When we received our custom diamond painting we were thrilled, it turned out better than we could have imagined. We will definitely have more diamond paintings created in the future for ourselves and as gifts for friends."
- Steven
⭐⭐⭐⭐⭐
"Let me start by saying I am new to diamond painting and this kit to me was wonderful. The colors are perfection. I am totally impressed and will be ordering others. I truly was not expecting anything near this good for the price. It shipped very quickly and arrived in perfect condition. Thank you."
- Tyler